In loving Memory
Sandy McGarvey
( Grandma Sandy )
Feb. 27, 1936 - April 1, 2007
miss you mom!!!
The presence of your absence is EVERYWHERE!!
He will cover you with His feathers, and under His wings you will find refuge. Psalm 91:4
I said, God I hurt
And God said, I know

I said, I cry alot
And God said, That's why I gave you tears

I said, Life is so hard
And God said, That's why I gave you loved ones

I said, But my loved one died!!
And God said, So did mine!!

I said, It's such a great loss!!
And God said, I saw mine nailed to a cross!!

I said, But your loved one lives!!
And God said, So does yours!!

I said, Where is she now??
And God said, My Son is by my side and
Your mom is in my arms!!
Morning Will Come

Brokenhearted ...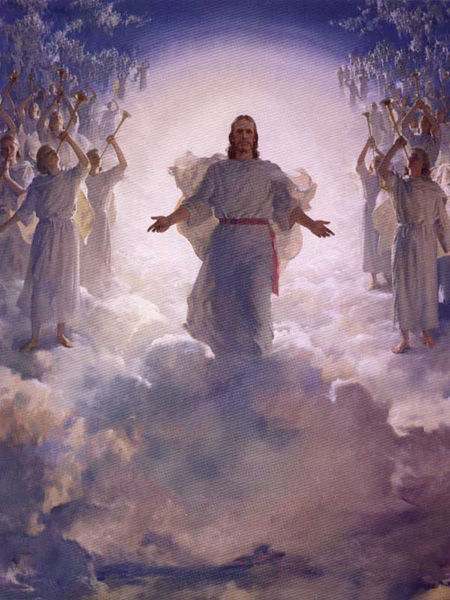 How can I bear the pain ?
So many plans ... shattered.
Hopes dashed, All gone ...
Why ?
Why this ?
Why us? Why her?

Helplessness ... hopelessness ...
Life will never be the same again.


"I'm right here beside you my child,
Even though you may not feel my presence,
I'm holding you close under the shadow of my wings.
I will walk with you through this dark night."

"Do not shrink from weeping,
I gave you tears for emotional release.
Don't try to hide from your grief.
Let it become for you a source of healing,
A process of restoration,
For I have planned it so.
Those who mourn shall be blessed.
I'm holding onto you
Even when you can't hold onto me."

"Seek my face, child of mine,
Receive my promise, impossible so it may seem now,
That joy will come in the morning.
It may take much time
But I will heal your broken heart.
I know the night might seem endless,
But Morning Will Come ...
I Have Promised !!!
My precious mom was my best friend in the whole world. I miss her so much but know that she is no longer in pain and she is whole again. I know that she is singing praise songs to our Lord and Savior. I am thankful that ... SHE CAN SING AGAIN!!! I love you so much mom!!!
thank you GOD for your faithfulness in the midst of trials and pain!!!
'HEAVEN'S SWEETEST GAIN'




Now I lay me down to sleep

but for my soul, please do not weep ~

For Earth was ne'er my final choice

God sent for me, I obeyed His voice.



His angels gently closed my eyes

for I was weary, please realize ~

'Sleep now, it's time for you to rest'

I heard God say, 'Child, I know what's best'



'Fret not for those who must remain

I'll dry their tears and heal their pain ~

'Very soon I'll cause them to see

you're Home at last in Heav'n with me'.



'Your trials have ended now, dear one

each earthly battle has been won ~

there'll be no heartache, pain nor tear

Welcome Home, my child, so dear' !



So please don't weep too long

for me, dear ones we'll be reunited ~

wait & see, rejoicing together on

Heav'n's shore where we'll reside

FOREVERMORE !



May your hearts be somewhat comforted

during this time of deepest pain ~

to know this loss you suffer now

is 'HEAVEN'S SWEETEST GAIN' !!!


This website is created and maintained by Vicky Moore
2007-2010
Clipart courtesy of Google Images